We help you successfully launch your token by creating tokenomics that align with your business objectives so that you can raise funds, build your community & bootstrap your venture.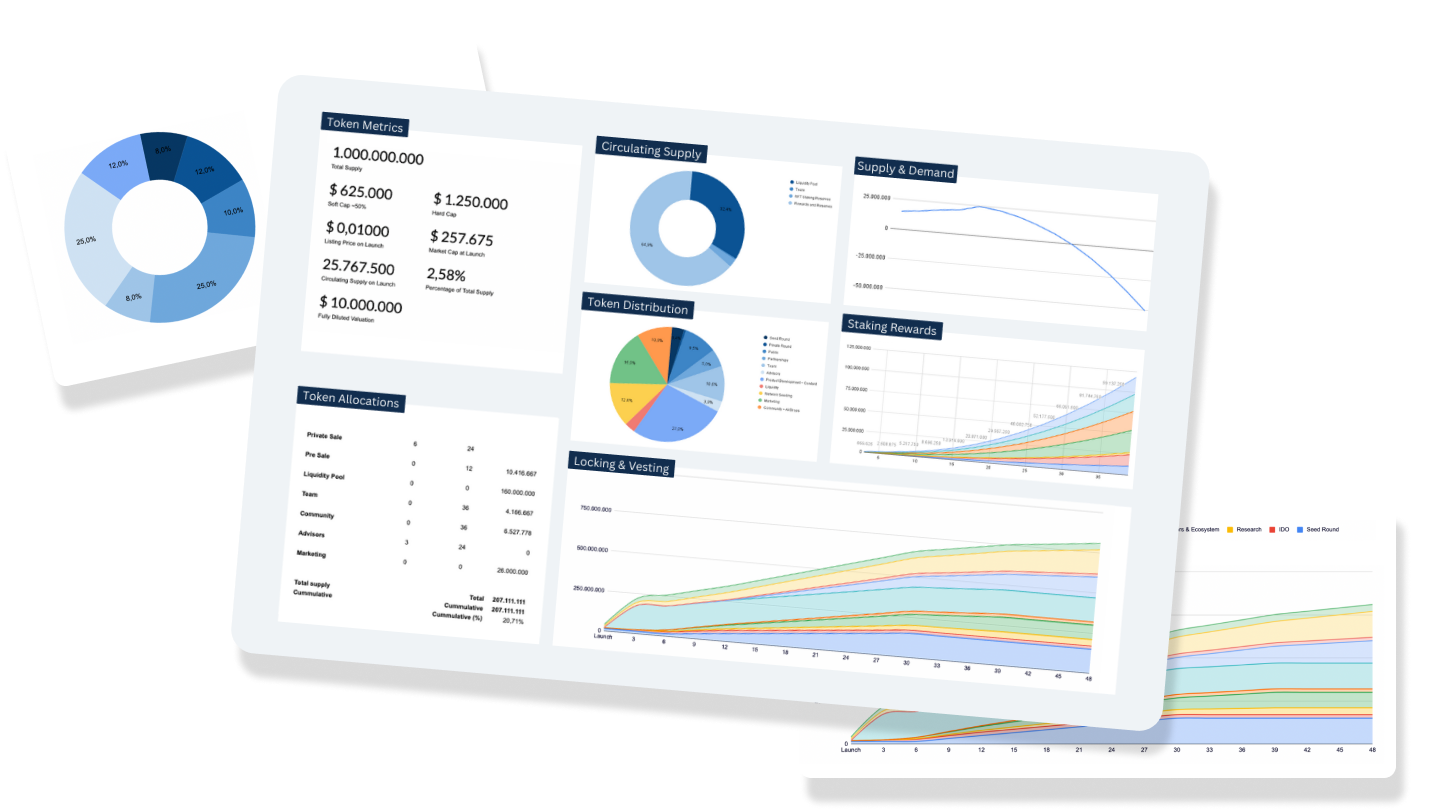 If you're in it for the long term, get expert help
Founders who want to build the next big web3 project come to us for guidance and expertise. They know how important it is to get their tokenomics right. And investors approve of working with us. Trust is gold in this industry and getting the basics right is a must.
We've setup 50+ tokenomic strategies, designs and models for ventures in DeFi, GameFi, Web3, and more.
Tokenomics will make or break your venture.
Get expert help on your tokenomics
Work with experts from the industry and rely on benchmarked data to build sound and lasting tokenomics and to give your investors and community the confidence they deserve.