Tokenomics & Tokenization
Discover the world of Tokenomics – the field that explores the design of economic systems using blockchain technology. 
From the rise of IDOs, IGOs, Launchpads, and Liquidity Pools, to the emergence of DeFi protocols, the way we think about fundraising and investment is changing. Stay ahead of the curve and learn about Tokenomics.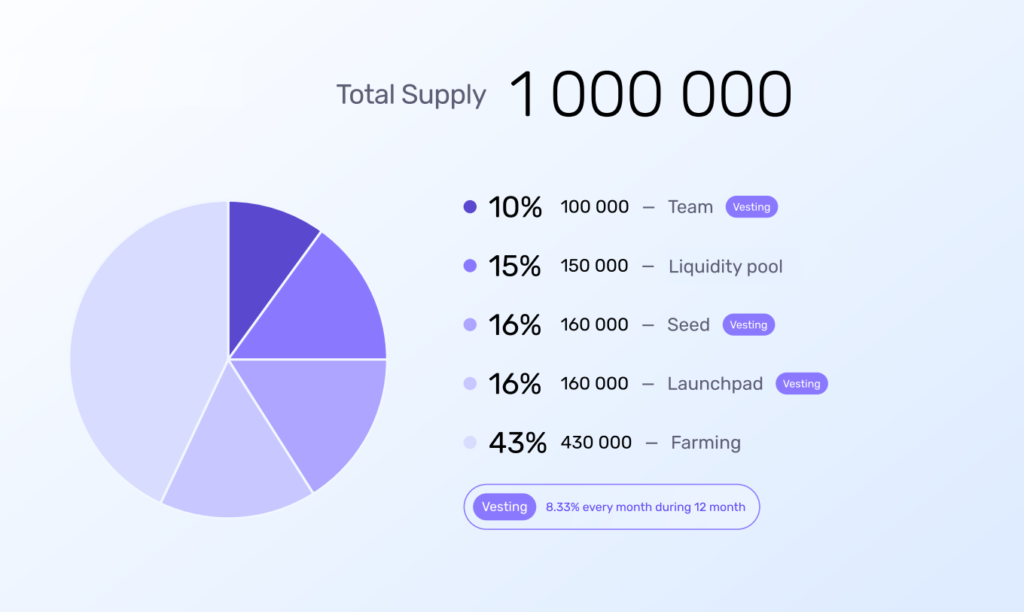 At Chainforce, our team has extensive knowledge in token economic mechanics, having successfully executed dozens of Tokenomics projects. We understand the principles of incentives, staking, yield, burning, and rewards for various use cases.
The primary purpose of the token is to serve as a tool for governance, security, and utility.
Utility token or dual token system (combining governance and utility/reward) are both options for tokenization in blockchain technology.
Explore the various ways tokens can be utilized and discover the reward systems for participants and stakeholders.
Define the distribution and allocation of tokens, including information on how tokens are distributed and allocated.
Decision-making power within the network is a crucial aspect of governance. Understanding who holds this power is essential for effective management and operation of the network.
Such as the token's total supply, initial supply, inflationary vs deflationary economies, market cap, listing prices, diluted value, circulating supply.
We specialize in designing and implementing Tokenomics for your project. Our expert team can help you navigate the world of Tokenomics by exploring key topics such as:
Our tokenomics are based on the latest benchmarks from successful projects
Looking to optimize your project's tokenomics design? Look no further than Chainforce. Our team of experts specialize in all aspects of tokenomics and are equipped to design the most in-demand tokenomics models for your project. Let Chainforce support your project's success today.
If you're in it for the long term, get expert help
Work with experts from the industry and rely on benchmarked data to build sound and lasting tokenomics and to give your investors and community the confidence they deserve.